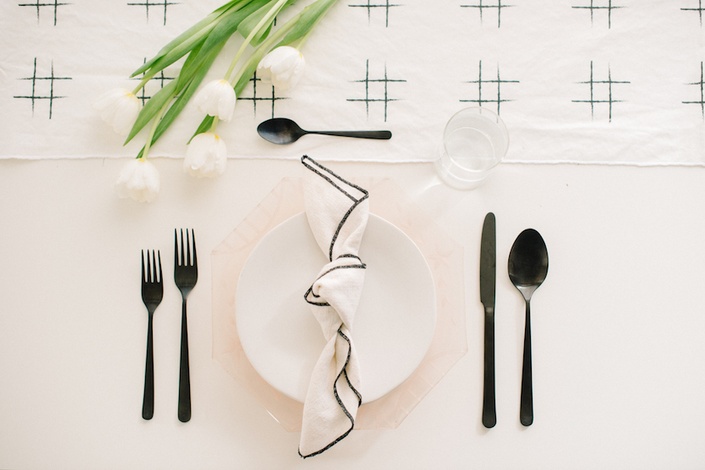 Creative and Resourceful Tablescape Design & Styling
CREATE ELEVATED, PUBLISH-WORTHY TABLESCAPES AT ANY BUDGET
Watch Promo
Enroll Now!
Using a simple strategy for tablescape rental upgrades and easy to learn styling skills,
you'll be designing more elevated tablescapes instantly.
HOW CAN I MASTER MY TABLESCSAPE DESIGN AND MAKE MY BUDGET GO FURTHER?
As event professionals, whether event planners and designers, catering teams or venue managers, we hope to set the most fantastic tables possible for our clients. Whether large or small, we are almost always working with some type of budget and sometimes budgetary constraints prevent us from going as BIG as we'd like to with fancy upgrades.
How can you take your tablescapes from "meh" to "spectacular" without spending a bazillion of your clients' dollars?
How can you think outside of the boring but budget-friendly box of white rim china, standard silver, libby glasses and poly-cotton linens and share work that's more elevated, creative and memorable?
After putting so much hard work into designing a tablescape, how can you preserve your designs and capture the attention of the media, your social media followers and your next clients?
Guess what, I have the answers!
THIS E-COURSE WILL TEACH YOU:
A solid and simple strategy for setting and upgrading your event tablescape in a resourceful, cost effective, creative way that doesn't sacrifice beauty over price.

Basic and technical styling skills that you can employ to improve your tablescape photos and gain the attention of your social media followers and publication editors.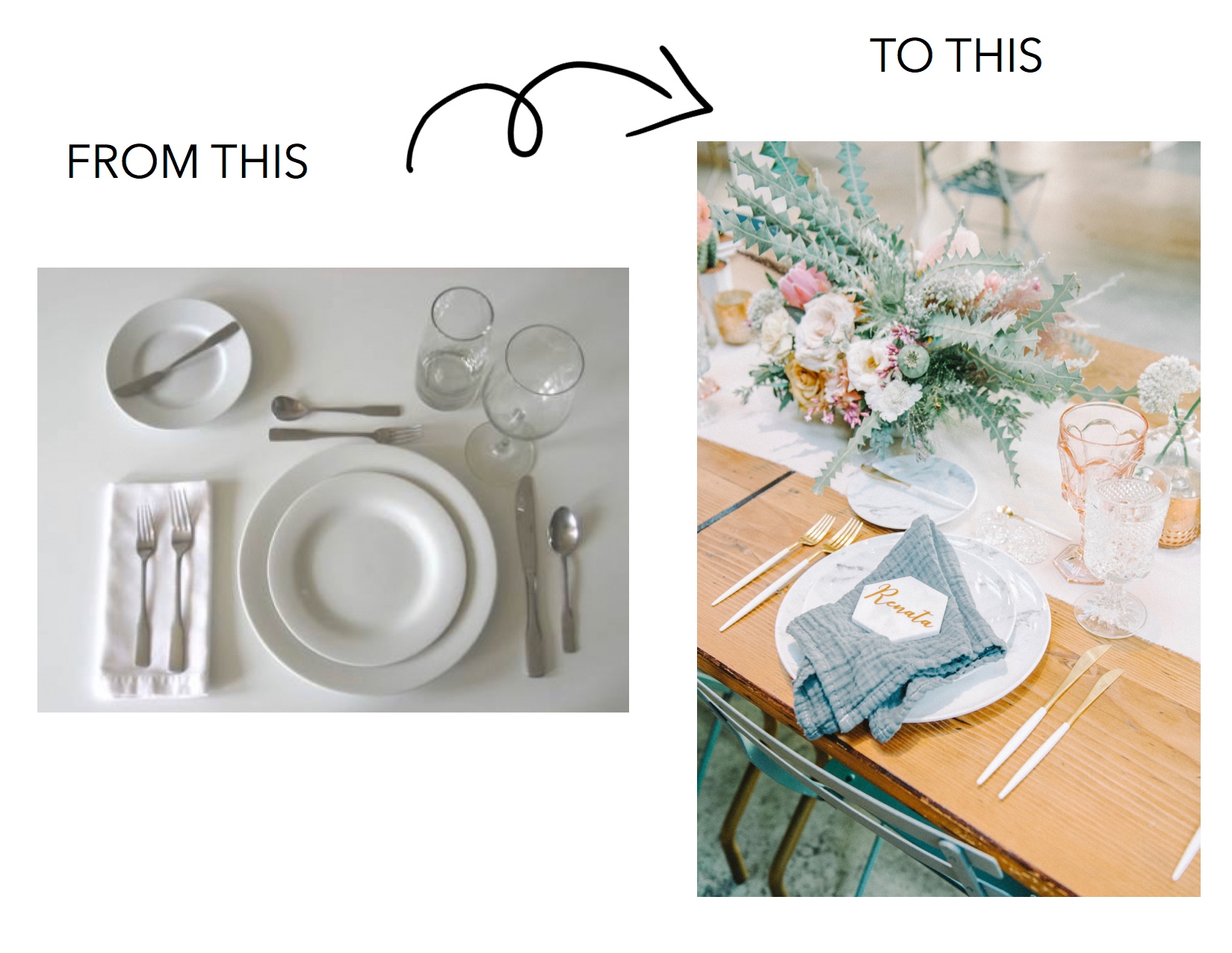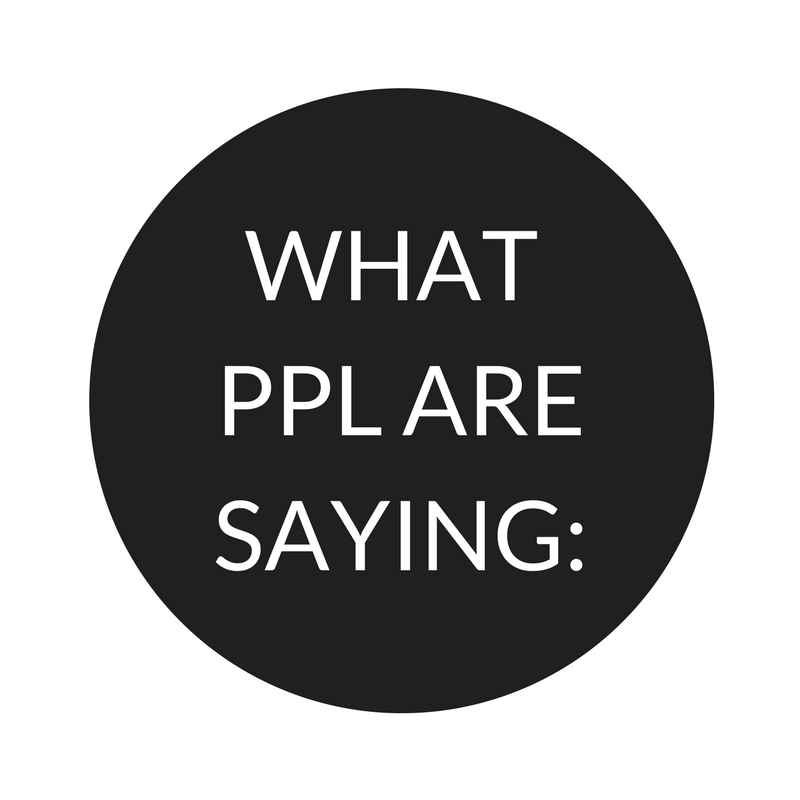 "Your course is AMAZING! It opened a whole new world of design for me to introduce to my clients!" - Sarah B., Wedding Planner - Kindred Weddings and Events
MEET YOUR INSTRUCTOR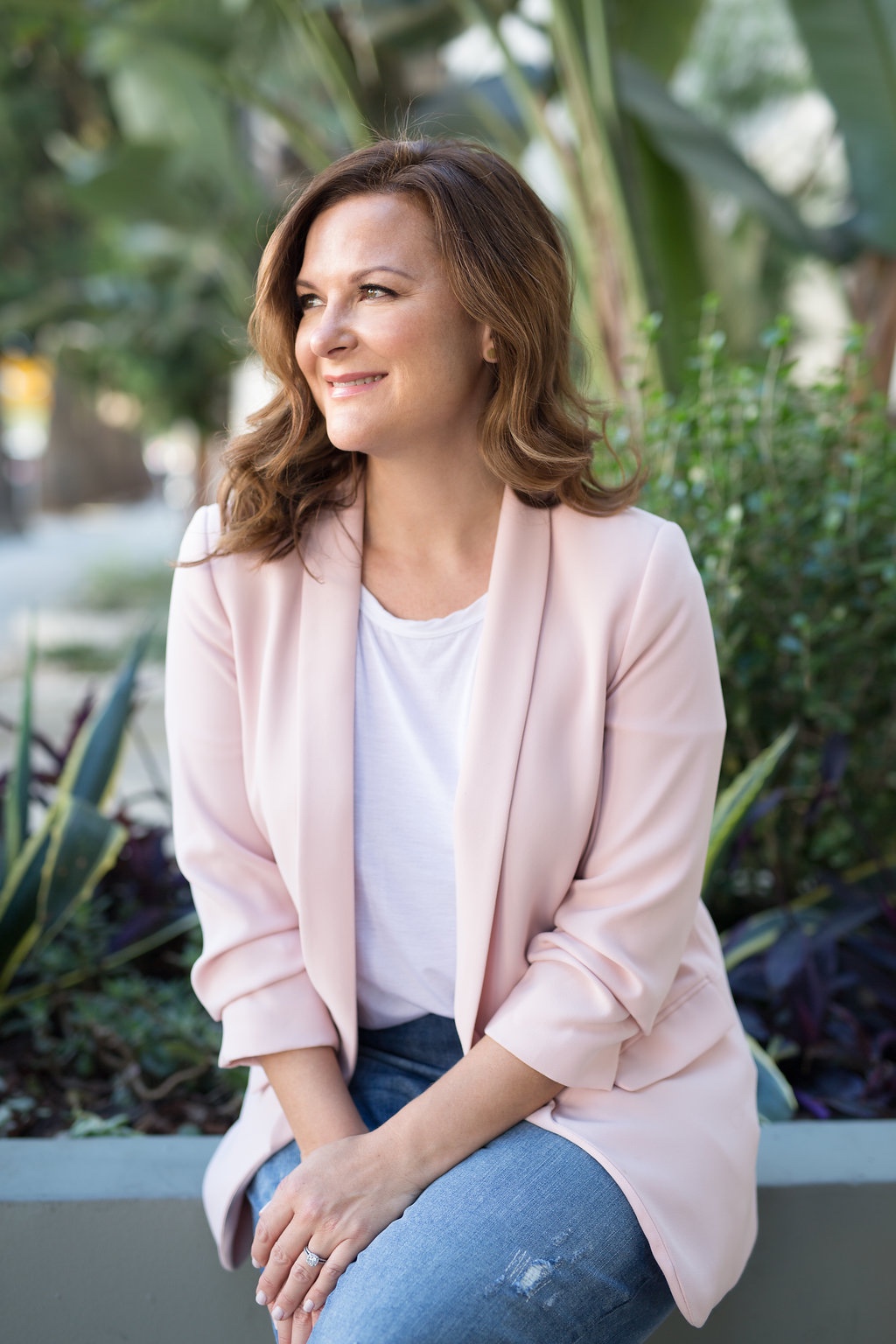 Hello there! I'm Robin, but you can call me RO. I have been described as an imaginative designer, a detailed organizer and a proud and dedicated business owner. Born and raised in the suburbs of Chicago, I have traveled and lived extensively across the globe and now reside in Los Angeles, but I never lost my midwestern values of working hard, being nice and always finding a reason to celebrate. I guess that's why I like to plan and design events so much!
I lean on my 20 plus years in the hospitality industry, including nearly a decade planning and designing events, to dream up and produce truly extraordinary experiences for my clients and their guests. I am immensely grateful everyday to live my passion by bringing the soul of an event, and those celebrating it, to life and I love teaching the next generation of creative business owners the insights, tips and tricks I've learned along the way.

My work has been featured in the top wedding and lifestyle publications including: Martha Stewart Weddings, Brides, The Knot, C Weddings, Refinery 29, My Domaine, Glamour, Style Me Pretty, Green Wedding Shoes, 100 Layer Cake and many more! I find endless joy in educating and have taught groups at the 2016 Wedding Planners' Gathering, 2017 and 2018 Potluck Hospitality Conferences and the 2018 Jessica Rieke Photography Workshop.
HERE'S WHAT WE'LL COVER:
Learn the etiquette of properly setting the dinner table and including the necessary elements for a successful and comfortable service for guests
I'll be giving you my own prioritized rental upgrade list I use to strategize when and how to bring upgraded rental pieces into the mix
I'm breaking down the prices for rental upgrades in each category of the place setting (china, flatware, glassware, linens, furniture, etc.)
I'm visually walking you through the process of upgrading a dinner table in a few easy steps
I'll be sharing resource lists for rental and decor options from coast to coast
You'll learn the basic and technical aspects of tablescape styling including accessorizing, framing, attending to every detail to complete your look and becoming your own editor
We'll run through the technical details involved in creating the best photos for your tablescapes, including lighting, composition and movement
We'll go over the Dos and Don'ts of tablescape design — what to NEVER include in a dinner table photo!
I'm including 28 case studies and tons of examples of my own events and talking you through the upgrades we made and the styling details we employed to make our clients' tables memorable, spectacular and publish-worthy!
I am sharing content and quality tips and tricks you can employ to get your work noticed by editors and published. I know because my work has been featured in the top wedding and lifestyle publications including: Martha Stewart Weddings, Brides, The Knot, C Weddings, Refinery 29, My Domaine, Glamour, Style Me Pretty, Green Wedding Shoes, 100 Layer Cake and many more!
HOW MUCH WILL THIS COST ME
The value of this course is well over $1000, but you're getting everything you need to know about tablescape design and styling for just:
1 payment of $129 (best bang for your buck!)
3-month payment plan of $49
And with lifetime access to the course, you can refer back to the content whenever you need a refresher!
EXTRA SPECIAL BONUS
All enrollees will be invited into our private Facebook group where I will provide constructive feedback and guidance of your own tablescape designs.
WHO THIS COURSE IS RIGHT FOR
This course is jam-packed with valuable info and will be a benefit to so many groups of people!
Up and coming event planners and designers: you will learn the ropes of table setting etiquette and design, learn how to properly price for rental upgrades and gain an edge in building your tablescape portfolios to communicate your attention to detail and creativity and stand a better chance of getting noticed by editors when you pitch your events for publication
Established planners/designers: you will get a creative refresh and an arsenal of new tips and resources to bring to your own clients' table setting strategy meetings


Catering teams: we know you pull lots of tabletop rentals for your clients when planners aren't involved. You will walk away with a new strategy on building a rental order that adds in aesthetics, not just function
Venue teams: you have multiple events at your property each month and you want to showcase each of your clients' unique event tablescapes on your social media feeds. You will now have a very simple and easy set of tools necessary to build a more exciting and professional social media feed to attract the attention of new clients
Rental companies: use this course as a teaching tool for your new and existing sales recruits. Show them the exciting and innovative ways rental items can be mixed, napkins can be folded, splurge and budget pieces can be integrated to create spectacular tablescapes for your clients. Gain a better understanding of the planner/designer perspective and the ways we approach designing a table to help not only our clients, but to celebrate and support the entire vendor team. That includes you!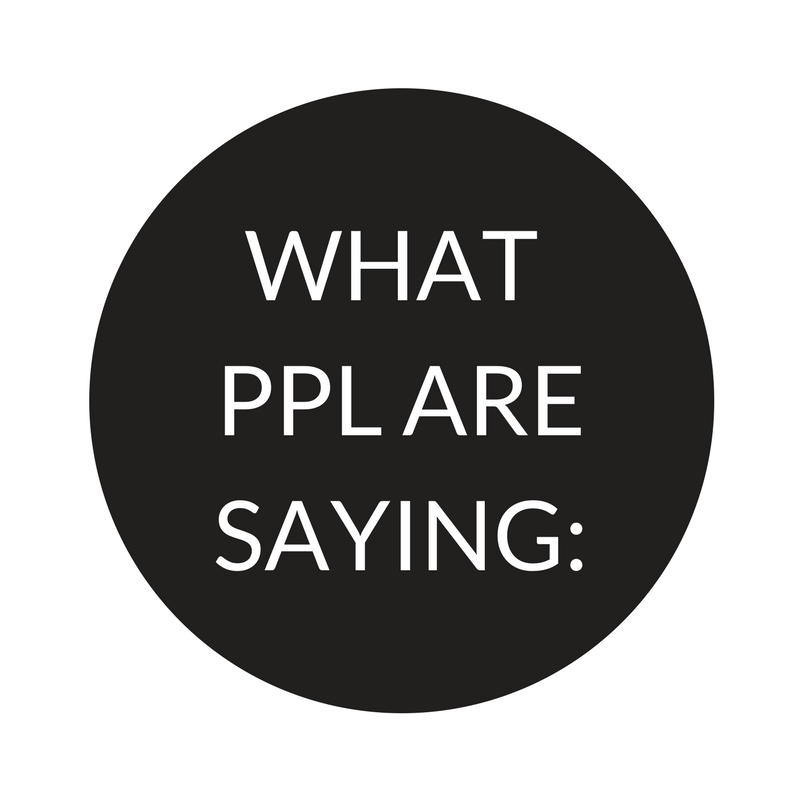 "I just binged all of the course. I'm definitely learning from you to pay attention to every detail."
-Shannon, Wedding Planner
Frequently Asked Questions
When does the course start and finish?
The course starts whoever you are ready and is accessible for the foreseeable future! It is a completely self-paced online video course broken up into sections - you decide when you start and when you finish.
How long do I have access to the course?
How does lifetime access sound? After enrolling, you have unlimited access to this course for as long as you like, across any and all devices you own.
What if I am unhappy with the course?
We would never want you to be unhappy! If you are unsatisfied with your purchase, contact us in the first 30 days and we will give you a full refund.
I'm a _______. Will this course be effective for me?
So many different people and professions will benefit from this course! This course is for: emerging and established event planners/designers looking to grow their knowledge in their field, catering teams looking for fresh new ways to approach tablescape design, venue teams looking to amp up their social media coverage of events at their properties, couples planning their own weddings, photographers looking for more insight into how to properly set and photograph a table to increase the chances of getting featured, and even those looking to simply improve up their own tablescapes for their personal dinner parties. All are welcome here!
Can Robin critique my own Tablescape designs?
Yes! All enrollees will be invited to​ our private Facebook Tablescape Design and Styling Group where Robin will provide guidance and constructive feedback for anyone who wishes to post photos of their own tablescapes. This is a safe, supportive environment with the goal of putting our teachings into practice for you and supporting each other in our event community.
I want to make sure this is a good fit for my learning style. How do you deliver the content?
The content is delivered through videos and supplemental download PDF materials, and each lesson can be completed at your own pace. Watch each video as many times as you wish.
I want to buy the course now but complete it at a later date. Is that possible?
Absolutely! This course was created for people with busy schedules. Every single piece of material will be available to you once you enroll, whether you start right now or in 2 months, and will be available for you whenever you are ready to dive in. We can't wait for you to experience this valuable program!
Join our email list for exclusive special offers!